Cobalt Stearate - ECOS S 9.5
Cobalt Stearate - ECOS S 9.5
Rubber Adhesion Promoter & Oxygen Scavenger for PET Packaging
ECOS S 9.5 is a cobalt-based metal carboxylate with a Co content of 9,5%, based on stearic acid. It is a versatile rubber adhesion promoter used in the manufacturing of steel-reinforced radial tires, conveyor belts and hoses. Further, the product is used as an oxygen scavenger in PET packaging. It prevents the migration of oxygen through the monolayer PET film to preserve food, edible oils, fruit juices, beverages, vitaminized water...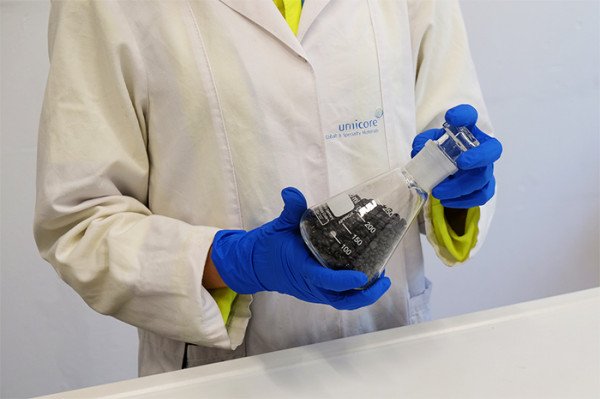 Technical Specifications of Cobalt Stearate - ECOS S 9.5
Applications - Versatile Additive
Looking for a Tailor-made Solution?
Umicore offers tailor-made solutions to meet the demands of your specific formulation or process. As an experienced manufacturer of metal carboxylates, we can help you in developing the right product. Get in touch with our experts! Our dedicated application manager and R&D department will be more than happy to help you out.