Chemical Toll Manufacturer & Co-Developer
Toll & Contract Manufacturing Services with Experience in Organic & Metal Organic Chemistry
Umicore Specialty Materials Bruges stands out as a renowned European provider of toll manufacturing services, supporting diverse chemical and specialty chemical applications for small, mid-size, and multinational companies. With years of expertise in creating pure organic and metal organic chemicals through toll manufacturing contracts, we profile ourselves as being a flexible custom manufacturer. With our extensive capabilities, we can handle various niche chemical needs. Our client-focused approach ensures we adapt and meet your requirements, making us your ideal partner. 
Next to toll manufacturing contracts, we also engage in joint developments and customized solutions.  Our varied team of specialists is accustomed to working with industry partners from academics to end-users on projects of various complexity. We take pride in our focus on market-driven solutions with real stakeholder value, while focusing on a sustainable and circular economy.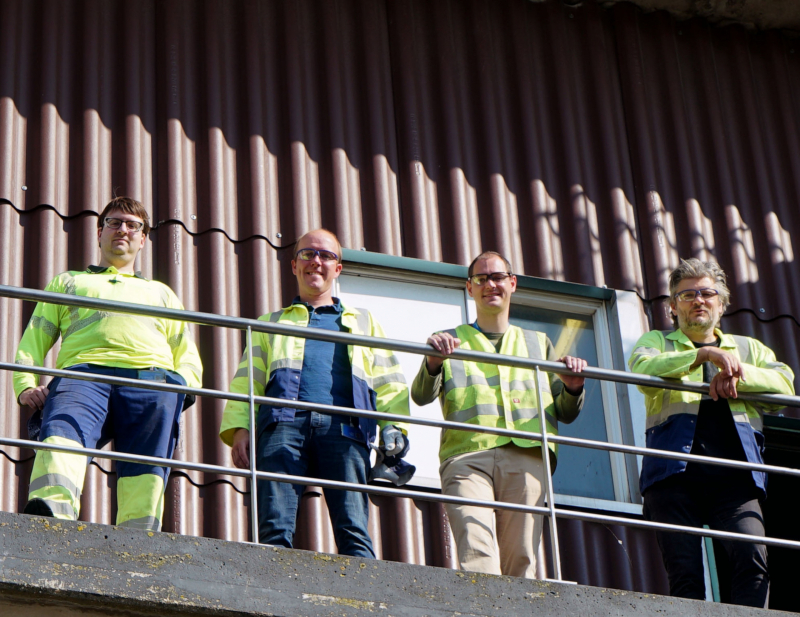 Depending on Your Needs, We Offer Chemical Toll Manufacturing Services For:
Start-up activities
Extra capacity needs
Upscaling
Joint developments
Frequently asked questions
We have a long history of offering blending & dilution services, and producing organic chemicals (alkyd resins, alkyd emulsions, fatty acid esters, naphthenic acids, resin solutions & polyols) and metal carboxylates for a wide range of industries, including (but not limited to): 
Paints & coatings
Inks
Composites (unsaturated polyester resins)
Lubricants & greases
Fuel additives
Polyurethane
Packaging and films
Tires, belts & hoses
Rubbers, elastomers & (bio)polymers
Petrochemical catalysts 
… 
As a first step of the toll manufacturing partnership, clients and chemical toll manufacturers have a casual conversation about the project scope and expectations. If the toller's equipment and capabilities match the client's needs, deeper discussions can start taking place. To maintain transparency in these conversations, it's customary to sign a non-disclosure agreement. As a result of the discussions, a toll manufacturing contract is established, with both parties agreeing on a toll-fee. 
Once a successful lab trial is conducted, we provide pilot plant capacity to seamlessly scale up your project. Ultimately, we can transition to full production scale. 
Throughout the process, our skilled team of account managers, chemists, and engineers will support you, ensuring a smooth progression from lab to production scale. With our expertise, we are determined to make your project a success! 
Whether you are seeking a joint development, upscaling of your proof-of-concept, or just additional capacity for your current processes, a toll manufacturing agreement is a viable solution for your project.  
By outsourcing your chemical production to an experienced custom chemical manufacturer with the right skills and specialized equipment, you can kickstart your project successfully. This approach leads to shorter development cycles, elimination of certain investments, cost reduction, conservation of valuable space, and enhanced quality of your end product. 
At Umicore, quality and environmental stewardship is at the heart of our business. Just like our customers, we value products and services that prioritize both. As tangible evidence of our intentions towards responsible environmental and quality standards, we encourage you to explore our certifications. These include industry standards such as ISO 9001, ISO 14001 and Ecovadis. By consulting our certificates, you can gain insight into the rigorous commitments we adhere to and the measures we have taken to ensure the highest level of quality and environmental responsibility. 
What is toll manufacturing exactly, and how does it differ from contract manufacturing? 

Toll manufacturing, also known as tolling manufacturing, is a business service where a company outsources its chemical production to another firm. It involves hiring a third-party manufacturer to carry out specific manufacturing processes on your behalf. Contract manufacturing is also a type of production outsourcing, which is why the 2 services are often confused. 
The main distinction between chemical contract manufacturing and toll manufacturing lies in the sourcing of raw materials. In contract manufacturing, the third-party manufacturer is responsible for obtaining raw materials, allowing them to better control quality, cost, and stock levels. On the other hand, toll manufacturing offers time-saving benefits, as the third-party manufacturer is not involved in selecting suitable raw material vendors. 
At Umicore, we are adaptable and can work with toll manufacturing, contract manufacturing, or even a combined approach. If needed, you can rely on our access to an extensive base of chemical raw materials, backed by established and competitive contracts. However, we can also seamlessly accommodate your supplied raw materials.