Cobalt Polymer - ECOS NR 14
Cobalt Polymer - ECOS NR 14
Cobalt Polymer with Superior Adhesion Performance
ECOS NR 14 is the ultimate safe and effective replacement for traditional cobalt-based rubber adhesion promoters. The product is based on cobalt polymer technology, safeguarding performance while eliminating human and eco toxicity. ECOS NR 14 is a cobalt-based rubber adhesion promoter with a Co content of 16%. It even outperforms traditional rubber adhesion promoters under hot and humid conditions. The product is a versatile rubber adhesion promoter used in the manufacturing of steel-reinforced radial tires, conveyor belts and hoses.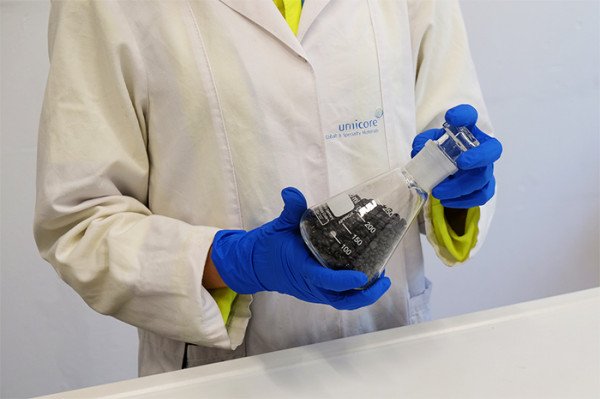 Technical Specifications of Cobalt Polymer - ECOS NR 14
Applications - Rubber Adhesion Promoter
Looking for a Tailor-made Solution?
Umicore offers tailor-made solutions to meet the demands of your specific formulation or process. As an experienced manufacturer of metal carboxylates, we can help you in developing the right product. Get in touch with our experts! Our dedicated application manager and R&D department will be more than happy to help you out.