Mg Neodecanoate - VALIREX Mg 2 Mix Neo-AC
Mg Neodecanoate - VALIREX Mg 2 Mix Neo-AC
Magnesium Neodecanote Adhesion Control Agent with 2% Metal Content
VALIREX Mg 2 Mix Neo-AC is a high-quality, magnesium-based metal carboxylate with 2% Mg. The product is mainly used as an adhesion control agent for polyvinyl butyral (PVB) films to create safe and durable products, such as laminated glass with PVB interlayers.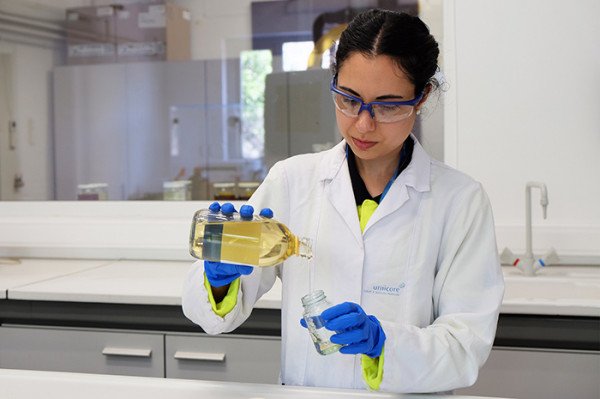 Technical Specifications of Magesium Neodecanoate - VALIREX Mg 2 Mix Neo-AC
Applications - Adhesion Control Agent
Looking for a Tailor-made Solution?
Umicore offers tailor-made solutions to meet the demands of your specific formulation or process. As an experienced manufacturer of metal carboxylates, we can help you in developing the right product. Get in touch with our experts! Our dedicated application manager and R&D department will be more than happy to help you out.