Highly Effective Fuel Borne Catalyst with 10% Metal Content - 2nd Generation
VALIFUEL 210 is a fuel borne catalyst, based on our patented technology, which reduces regeneration time and oxidation temperature. By enabling a highly effective Diesel Particulate Filter (DPF) regeneration, the product ensures improved combustion efficiency and reduced particulate matter emissions. While increasing the efficiency of the combustion process, improved fuel economy is achieved. The product also acts as a deposit control additive, maintaining the performance and longevity of engines.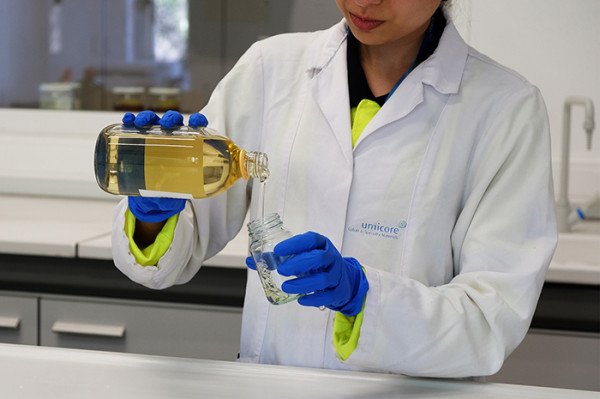 Technical Specifications of VALIFUEL 210
Applications - Fuel Additive
Looking for a Tailor-made Solution?
Umicore offers tailor-made solutions to meet the demands of your specific formulation or process. As an experienced manufacturer of metal carboxylates, we can help you in developing the right product. Get in touch with our experts! Our dedicated application manager and R&D department will be more than happy to help you out.