Cobalt Polymer - ECOS ND 15 1 JF
Cobalt Polymer - ECOS ND 15 1 JF
Cobalt Polymer UPR Accelerator with 1% Metal Content
Our ECOS ND 15 product line is the ultimate safe and effective replacement for traditional cobalt-based carboxylates. The products are based on cobalt polymer technology, safeguarding performance while eliminating human and eco toxicity. ECOS ND 15 1 JF contains 1% cobalt and is diluted in a plasticizer solvent. The product is used in unsaturated polyester resin applications as an accelerator.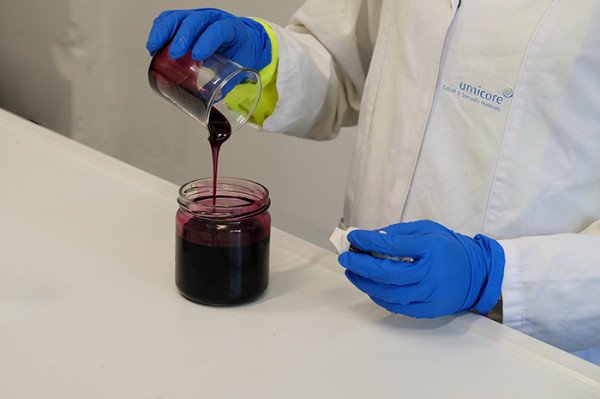 Technical Specifications of Cobalt Polymer - ECOS ND 15 1 JF
Applications - UPR Accelerator
Looking for a Tailor-made Solution?
Umicore offers tailor-made solutions to meet the demands of your specific formulation or process. As an experienced manufacturer of metal carboxylates, we can help you in developing the right product. Get in touch with our experts! Our dedicated application manager and R&D department will be more than happy to help you out.